About Gloucester Locksmiths
Gloucester Locksmiths was established in 1972, we are now one of the largest locksmiths in the country. Growth has been achieved year on year through recommendation of our existing customer base. Our professional services and highly trained staff mean that most of the top manufacturers recommend customers to us to look after all their security requirements. We cover all aspects of locksmith work and particularly excel in provision of large complex master key system, as well as all manner of specialist electric locking.
We undertake the most complex fitting jobs requiring security through electronic access control. We often work alongside the customers own access control provider, giving the customer the electronic locking solution that suits their needs.

We have several national accounts where through our own network of approved locksmiths we provide national cover for several blue chip customers. All have come to us through the recommendation of other companies who have first-hand experience of how we work.

Quite simply we do not just work for our customers, we work with our customers. We treat each job as if it were for us and only recommend as if it were our own premises.

In 2004 we moved to a large purpose built industrial unit, providing us with a platform to organize our business into one of the most efficient locksmiths in the country. Our stock holding in many cases matches that of the main agents for products, and this diversity leaves very few occasions when we cannot supply what you are looking for straight from stock.

We have built huge complex master key systems in house, the largest of which is for over 40,000 locks. In one month alone we built and shipped 4,000 locks built under master key. All on patent protected keys and engraved using our own CNC equipment.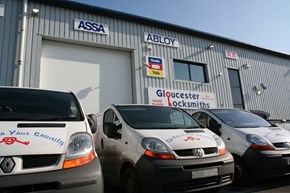 Our purpose built premises in Gloucester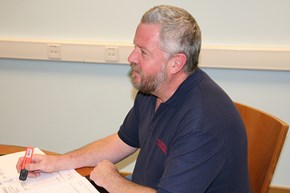 Gary John of Gloucester Locksmiths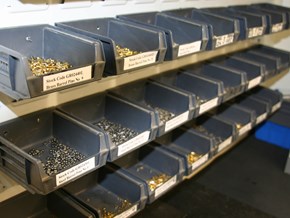 We build lock systems in-house